Media Contacts:
For immediate release
More than 7,500 Attendees and 500 Companies at the 11th Annual AXPONA
Schaumburg, IL (May 3, 2022) – – AXPONA (Audio Expo North America) welcomed 7,596 attendees to the Renaissance Schaumburg Convention Center and Hotel, April 22-24, 2022, marking its first in- person event in three years. AXPONA offered music lovers, audiophiles, and seasoned audio enthusiasts three jam-packed days of incredible sound, technology, seminars, live music and the very latest products in the industry.
One of the show's biggest draws, attendees had the opportunity to experience the very best in sound in 140 Listening Rooms by top manufacturers and dealers in the industry. In all, more than 500 manufacturers and retailers exhibited at AXPONA and boasted rave reviews.
"As in life, sometimes the best things are worth waiting for. So was the case for the 2022 AXPONA Show. As an exhibitor, we experienced a larger turnout than expected, spoke with eager Audio hobbyists finally unleashed from Covid's tight grip, caught up with dozens of industry friends, and enthusiastically confirmed that we wouldn't want to give our life's work to any other industry."
-John Bevier, The Sound Organisation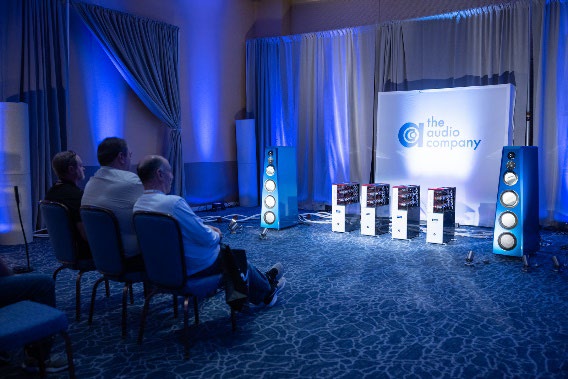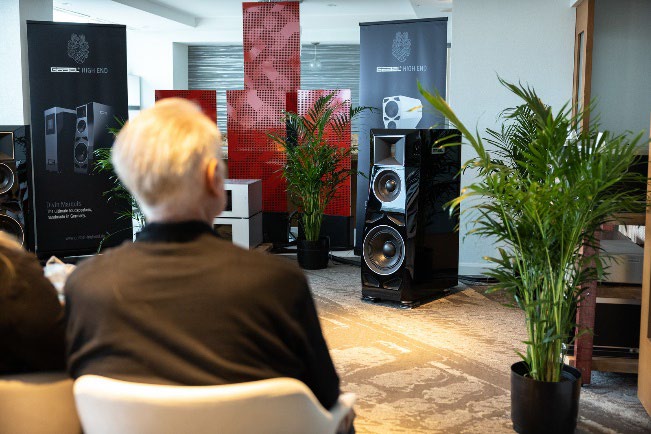 The Exhibit Hall, which is home to the Record Fair, showcased a vast array of turntables, cables, accessories, racks and stands, tonearms, cartridges and new and vintage Vinyl, as well as car audio for the first time.
"AXPONA was a great success! The timing was perfect to coincide with the launch of our soundbar, Devialet Dione. Participation was fantastic and well beyond expectations. The attendees overwhelmingly saw the value in the products we were presenting. I really couldn't ask for much more!"
-John Mahoney, Devialet
The Ear Gear Experience was in its new home, one of the convention center's large ballrooms to enhance the listening experience for personal audio. Everything from open-back, closed-back, in-ear headphones and accessories, cables and players that go into a personal audio rig were on display in the Ear Gear Experience.
"AXPONA 2022 was a great show. People were focused on making purchasing decisions and we had higher traffic than we expected. The new headphone area was also much nicer this year. And everyone was happy to be back."
-Mark Schneider, Linear Tube Audio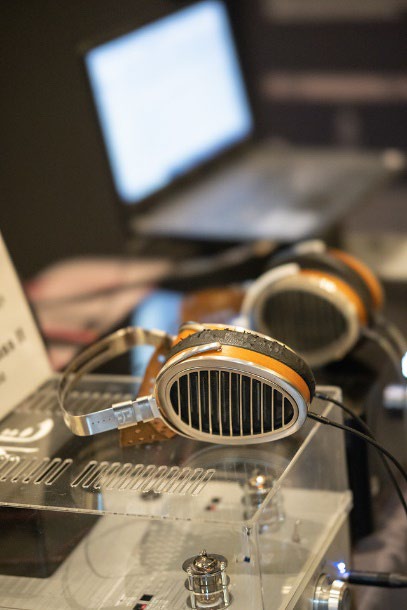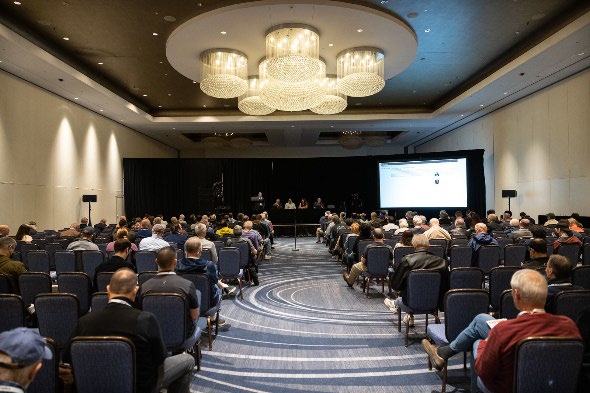 AXPONA attendees enjoyed an all-star line-up for its weekend live concert series including Chicago bluesman, Toronzo Cannon, who performed Friday night and singing legend, Lori Lieberman who took the stage Saturday night to a full crowd. AXPONA also featured a full seminar schedule with guest speakers including industry professionals and media personalities on the latest audio themes and trends.
"After a three-year hiatus, we were thrilled to celebrate AXPONA in person and there was incredible energy felt by all attendees and exhibitors throughout the entire weekend," said Liz Smith, AXPONA's Show Director. "It was great to see and experience the very best in audio live and we look forward to an even bigger AXPONA next year."
AXPONA 2023 returns April 14-16, 2023.
For more information about the event, please visit axpona.com.
ABOUT
AXPONA (Audio Expo North America) is North America's largest event for audiophiles, manufacturers of high-end audio equipment, musicians and music lovers. The three-day experience features 140 high fidelity listening rooms, providing guests the enviable opportunity to experience the newest technology in high-end consumer audio products. Attendees are encouraged to go from room to room and sit, listen and compare the various systems. The Expo Hall and Ear Gear Experience play host to thousands of products and accessories from cables to headphones to LPs and SACDs. Beyond the exhibits, AXPONA includes live musical performances and educational seminars with industry experts and demonstrations.